October 21st, 2022
Title: TBA
Vera Liao is a Principal Researcher at Microsoft Research Montreal where she is part of the FATE group. She is a human-computer-interaction (HCI) scientist by training and have broad interests in human-AI interaction. Most recently she hs been working on explainable AI and responsible AI.
Faculty host: Yun Huang
October 7th, 2022
Title: Towards Explainable and Accountable Fact-Checking
Pepa Atanasova is a last-year Ph.D. student at the Natural Language Processing Section at the University of Copenhagen, supervised by Isabelle Augenstein. Her main research interests lie in the area of explainable machine learning with applications in complex reasoning tasks such as fact checking and question answering.
September 30th, 2022
Title: TBA
Jacob is a television correspondent and producer. Since 2018 he has been a correspondent for NBC News, reporting on the unanticipated consequences of science and technology in our lives. He was also a former fellow at Stanford University's Center for Advanced Study in the Behavioral Sciences, a television series host on the science and implications of bias, and the editor-in-chief of Popular Science.
September 23rd, 2022
Title: Feeding the Machine out of Thin Air: Data Crafting in the 'Data-Driven' Organization
Kathleen (Katie) H. Pine is an assistant professor in the College of Health Solutions at Arizona State University. Pine is an interdisciplinary social scientist working at the intersection of Human-Centered Computing. Her research centers on data practices: the situated social, technical, and organizational practices through which data are created, managed, and deployed, as well as the social and organizational implications of digital information technologies in the realms of healthcare and community health.
Faculty host: Jodi Schneider;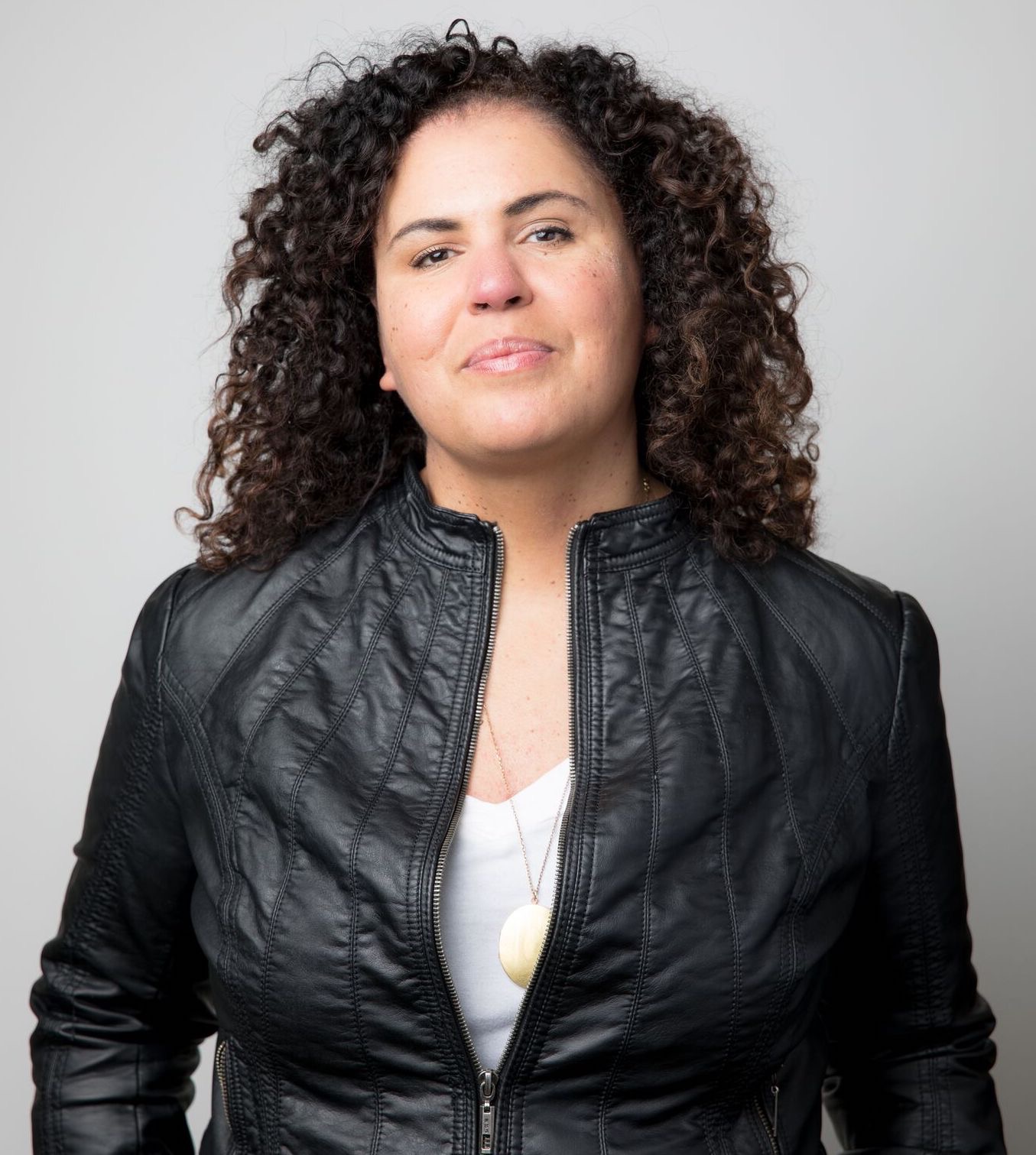 September 9th, 2022
Title: Taking on Big Tech: New Paradigms for New Possibilities
Safiya U. Noble is an internet studies scholar and Professor of Gender Studies and African American Studies at the University of California, Los Angeles (UCLA). In 2021, she was recognized as a MacArthur Foundation Fellow (also known as the "Genius Award") for her ground-breaking work on algorithmic discrimination.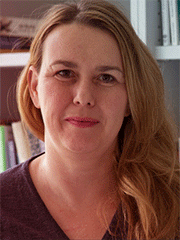 September 2nd, 2022
Title: TBA
Judith Simon is Full Professor for Ethics in Information Technologies at the Universität Hamburg as well as a member of the German Ethics Council, and has also been a member of the Data Ethics Commission of the German Federal Government (2018-2019).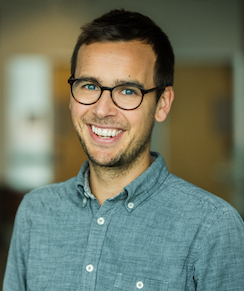 April 22nd, 2022
Title: Methods to Aid Model Debugging: From Rationales to Influence (access)
Byron Wallace is an associate professor in the Khoury College of Computer Sciences at Northeastern University. His research is primarily in natural language processing (NLP) methods, with an emphasis on their application in health informatics.
Faculty host: Halil Kilicoglu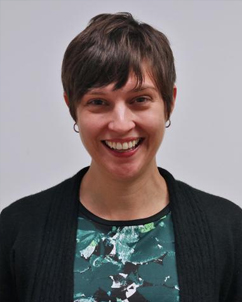 April 15th, 2022
Title: Trustworthiness in social data science: Excavating awareness and power (access)
Katie Shilton is an associate professor in the College of Information Studies at the University of Maryland, College Park, and leads the Ethics & Values in Design (EViD) Lab. Her research explores ethics and policy for the design of information technologies.
April 8th, 2022
Title: Teaching Data Science, Responsibly (access)
Mine Çetinkaya-Rundel is a Professor of the Practice and the Director of Undergraduate Studies at the Department of Statistical Science and an affiliated faculty in the Computational Media, Arts, and Cultures program at Duke University. Her work focuses on innovation in statistics and data science pedagogy, with an emphasis on computing, reproducible research, student-centered learning, and open-source education.
Faculty host: JooYoung Seo
April 1st, 2022
Title: AI's Potential to Transform Global Health (access)
Dr. Aisha Walcott-Bryant is a Senior Technical Staff Member (STSM) and Research Manager at IBM Research - Nairobi, Kenya. She has a strong interest in developing AI tools for Global Health (see our recent work on COVID-19 interventions, and working across sectors to create innovative, sustainable AI solutions that transform emerging economies.
March 25th, 2022 (8:30 - 9:30 am Central Time)
Title: #HashtagActivism: Networks of Race and Gender Justice (access)
Brooke Foucault Welles is an associate professor and interim chair of the Department of Communication Studies, core faculty of the Network Science Institute, and director of the Communication Media and Marginalization (CoMM) Lab at Northeastern University. Combining the methods of network science with theories from the social sciences, Foucault Welles studies power and amplification in online communication networks, with particular emphasis on how these networks mitigate and exacerbate marginalization.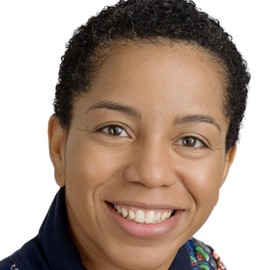 March 11th, 2022
Title: Emancipatory Data Science (access)
Thema Monroe-White is an assistant professor at Berry College and has over 10 years of combined evaluation, research and data analytics expertise from her years as a consultant, nonprofit leader, and instructor.
February 25th, 2022
Title: Scales of Change: Intelligent Systems to Support Social Learning (access)
Angela Stewart is a Postdoctoral Fellow in the Human-Computer Interaction Institute at Carnegie Mellon University, working under Dr. Amy Ogan. She create socio-technical interventions for more equitable and inclusive educational spaces.
February 18th, 2022
Title: Co-designing Technologies, Practices, and Policies to Counter Structural Oppression (access)
Sheena Erete is currently an associate professor in the College of Computing and Digital Media at DePaul University. She is also an educator, designer, and community advocate, whose research focuses on co-designing socio-cultural technologies, practices, and policies with community residents to amplify their local efforts in addressing issues such as violence, education, civic engagement and health.
February 11th, 2022
Title: Detecting and Rewriting Socially Biased Language (access)(recording)
Maarten Sap is a Postdoc/Young Investigator at the Allen Institute for AI (AI2), working on project Mosaic, and will be starting as an assistant professor at CMU's LTI department. His research focuses on endowing NLP systems with social intelligence and social commonsense, and understanding social inequality and bias in language.
February 4th, 2022
Title: Self-Coup, Soft Coup, Silent Coup (access)
Margaret Hu is Professor of Law and International Affairs at Penn State Law and School of International Affairs at the Pennsylvania State University. Her research interests include the intersection of national security, cybersurveillance, and AI and civil rights.
January 28th, 2022
Title: Digital Advertising, Privacy, and Competition (access)(recording)
Robin Berjon is an expert in Web technology with almost two decades' worth of experience in both Web development and driving standardization efforts, notably within W3C. He is in charge of data governance at The New York Times.
Faculty host: Madelyn Sanfilippo
In Fall 2020, this series was co-hosted by Jana Diesner and Nigel Bosch.
December 3rd, 2021
Title: Explanation through Argumentation (access)
Tjitze Rienstra is an assistant professor at the Department of Data Science & Knowledge Engineering, Faculty of Science and Engineering, Maastricht University, The Netherlands. His research focuses on Explainable AI, computational models of argumentation, and reasoning under uncertainty.
November 19th, 2021
Title: Diversity and Inequality in Social Networks (access)
Ana-Andreea Stoica is a Ph.D. candidate at Columbia University. Her work focuses on mathematical models, data analysis, and inequality in social networks. She is particularly interested in studying the effect of algorithms on people's sense of privacy, community, and access to information and opportunities.
November 12th, 2021
Title: Partial Perspective and Situated Knowledge: A Feminist Appraisal of Machine Learning & AI (access)
Laura K. Nelson is an assistant professor of sociology at the University of British Columbia. She uses computational methods – principally text analysis, natural language processing, machine learning, and network analysis techniques – to study social movements, culture, gender, and organizations and institutions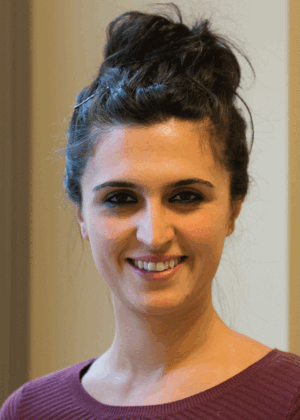 November 5th, 2021
Title: Quantifying the Role of Display Advertising in the Disinformation Ecosystem (access)
Ceren Budak is an Assistant Professor of Information at the School of Information at the University of Michigan. Her research interests lie in the area of computational social science. She utilizes network science, machine learning, and crowdsourcing methods and draws from scientific knowledge across multiple social science communities to contribute computational methods to the field of political communication.
October 29th, 2021
Title: Teaching Responsible Data Science (access)
Julia Stoyanovich is an Institute Associate Professor of Computer Science & Engineering at the Tandon School of Engineering, Associate Professor of Data Science at the Center for Data Science, and Director of the Center for Responsible AI at New York University (NYU).
October 22nd, 2021
Title: Acknowledging potential pitfalls in social media research – between researcher's practices and structured documentation approaches (access)
Katrin Weller is leading the Digital Society Observatory team as part of GESIS' Computational Social Science department. From 2021-2023 she is also co-leading the Research Data & Methods unit at the Center for Advanced Internet Studies (CAIS). In her work she looks into how researchers across disciplines use data from Web and Social Media Platforms as new types of research data – and how this leads to new challenges along the research process.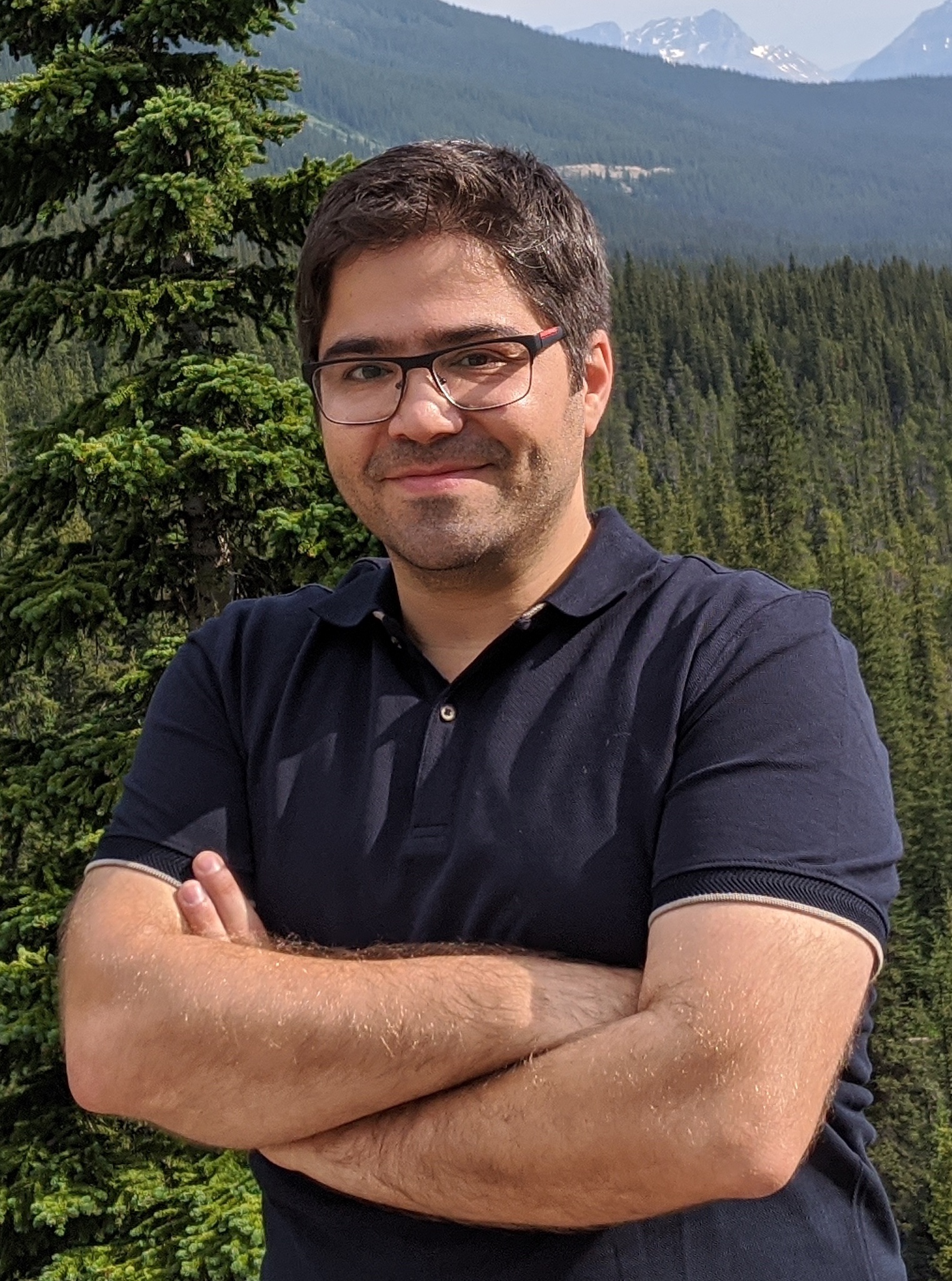 October 15th, 2021
Title: Generating Post-hoc Explanations for ML Models Using Contrastive Counterfactuals (access)
Babak Salimi is an assistant professor in HDSI at UC San Diego. Before joining UC San Diego, he was a postdoctoral research associate in the Department of Computer Science and Engineering, University of Washington, where he worked with Prof. Dan Suciu and the database group. He received his Ph.D. from the School of Computer Science at Carleton University, advised by Prof. Leopoldo Bertossi.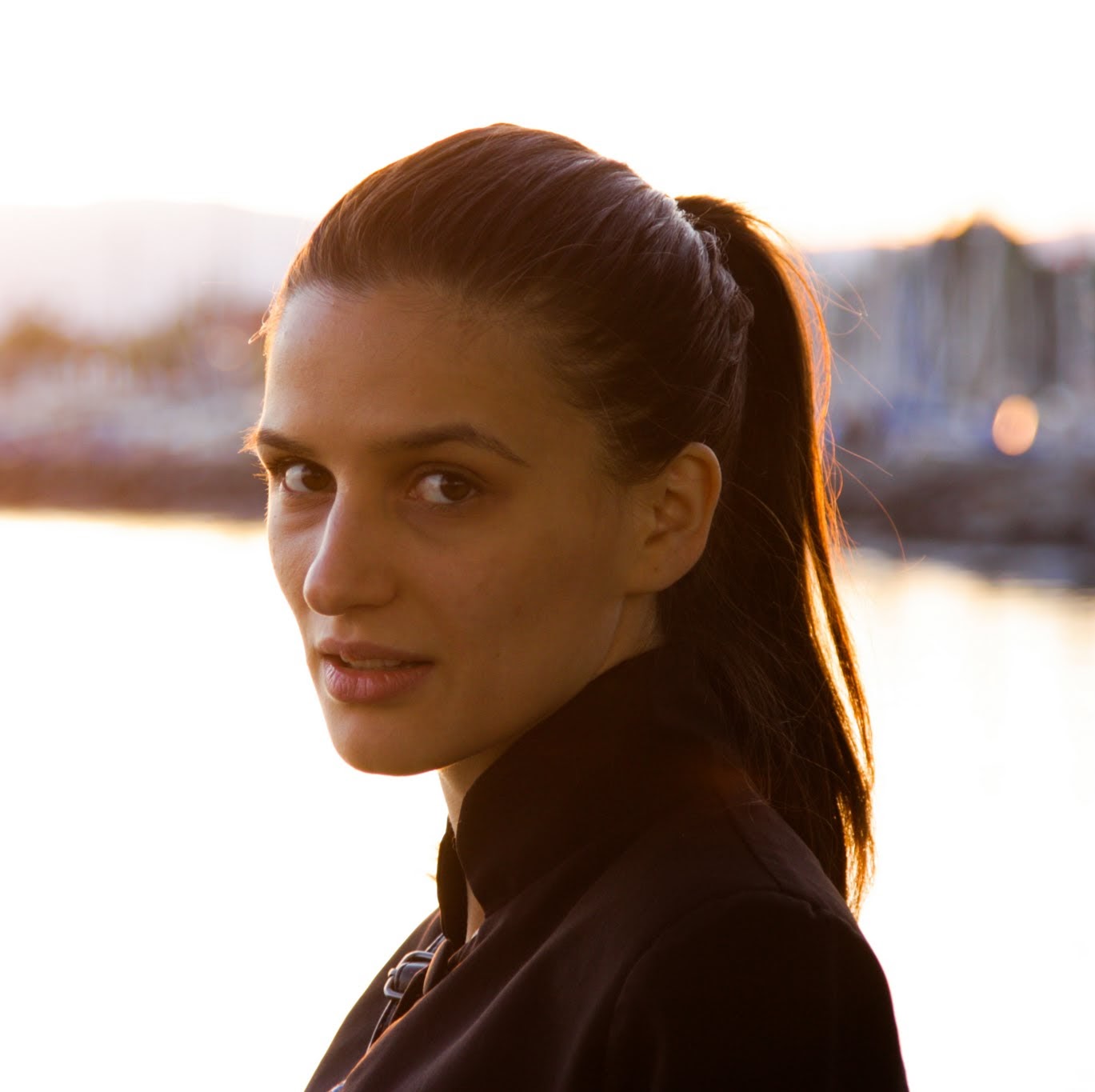 October 8th, 2021
Title: Challenges to the Foresight and Measurement of Computational Harms Time (access)
Alexandra Olteanu is a principal researcher at Microsoft Research Montréal, part of the Fairness, Accountability, Transparency, and Ethics (FATE) group. Her work currently examines practices and assumptions made when evaluating a range of computational systems, particularly measurements aimed at quantifying possible computational harms.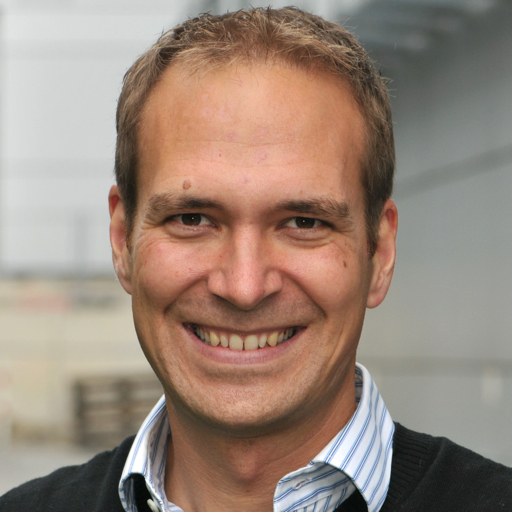 October 1st, 2021
Title: Privacy preferences and choice architecture: the case of consent management on the web (access)
Rainer Böhme is professor of Computer Science and head of the Security & Privacy Lab at the University of Innsbruck in the Austrian Alps. His background is interdisciplinary with degrees in Communication Science, Economics, and Computer Science.
September 24th, 2021
Title: Designing an Informative and Usable Security and Privacy Label for IoT Devices (access)
Pardis Emami-Naeini is a postdoctoral scholar in the Security and Privacy Research Lab at the University of Washington. Her research is broadly at the intersection of security and privacy, usability, and human-computer interaction.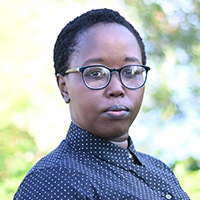 Semptember 17th, 2021
Title: Amplifying the Griot: (Ancient) Stories Guiding the Design of Fair, Equitable & Transparent Systems (access)
Lindah Kotut is an assistant professor in the Information School at the University of Washington. She completed her Ph.D. in computer science from Virginia Tech where she was advised by Dr. Scott McCrickard. Her research is at the intersection of Human-Computer Interaction (HCI) and Indigenous Knowledge (IK).
September 10th, 2021
Title: Algorithmic Bias in Education: From Unknown Bias to Known Bias to Fairness to Equity (access)
Ryan Baker is an Associate Professor at the University of Pennsylvania, and Director of the Penn Center for Learning Analytics. His lab conducts research on engagement and robust learning within online and blended learning, seeking to find actionable indicators that can be used today but which predict future student outcomes.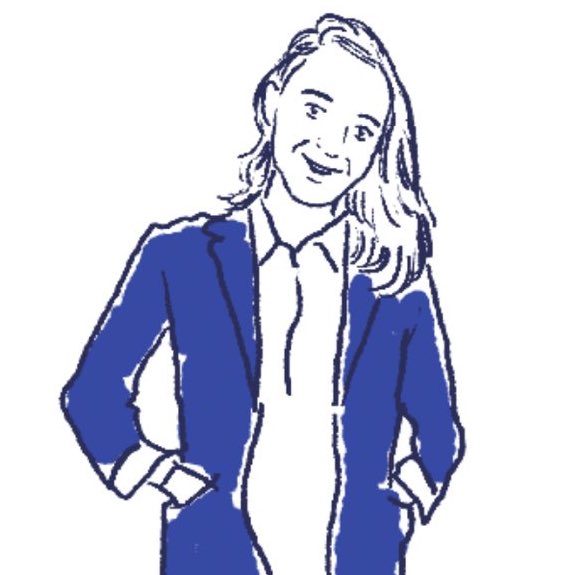 September 3rd, 2021
Title: Faculty hiring, social class, and epistemic inequality (access)
Allison Morgan is currently a data scientist at Twitter. Broadly, she's interested in using causal inference and network science, joining surveys with big data, and studying fairness and social inequality by building systems.
August 27th, 2021
Title: Towards Building Equitable Language Technologies (access)
Su Lin Blodgett is a postdoctoral researcher in the Fairness, Accountability, Transparency, and Ethics (FATE) group at Microsoft Research Montréal. She is broadly interested in examining the social implications of natural language processing technologies.